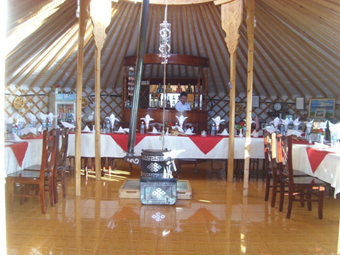 "Khatan ugii" tourist camp is located in 340km from Ulaanbaatar city, in 122km of distance from Arkhangai province center, Tsetserleg town, and in 70km of distance from Kharkhorin soum. Around this camp there are many beautiful and interesting sightseeing places for tourists such as historical memorial place-ruin of Saint Orombo's monastery, white hill of Ugii, ruin of Chilen monastery, monument of Kulitegy, a Turkhish king in Khashaat soum, Orkhon river, black ruin in Khotont soum, spring of white monastery, Kharkhorin, Erdenezuu, Ulaankhudag and etc. The Khatan Ugii tourist camp is consisted of 15 gerts with 45 beds and a big ger restaurant with 60 seats inside. Moreover, this camp has 24 hour reception, car parking, children's playground, DVD player, currency exchange, ger building, bar, room service, mini bar, luggage storage, restaurant, security lockers, shower, and guard.
---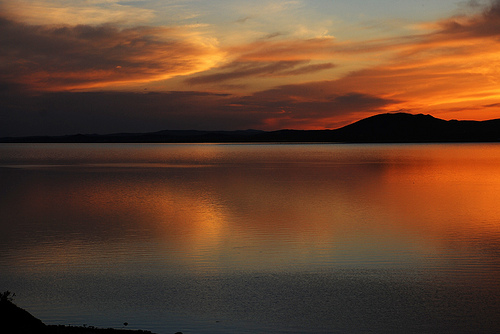 Ugii lake is located up 1337m from the ocean level and it is a pure water lake, which is 7.9km long, 5km wide and with space of 25.7 sq.km. The lenght of the lake bank is 24.7km and the depth is 17m.
There are 14 kinds of fishes in Ugii lake and there are fishery effective fishes such as taimen, pike, lenok, perch, silurus and etc. The experts said 47.6 thousand tones of fishes could be in fishery per year from this lake. Also this lake is beautiful lake that has 144 kinds of birds.